Hi,

I already introduced myself and finally happened. :)
Last Friday my Zoomer was loaded to a truck and started journey from Offenburg to Ljubljana. Ok. First to transportation depo (130 km from my home) and in day or two should be here! :)
Few pics taken by honda Dealer! I don't wan' to advertise but shopping experience with MOTO-BIKE--SHOP Frank Jörger was outstanding and very pleasant! :)

I know. Nothing special to you but for me is like a... You know! :)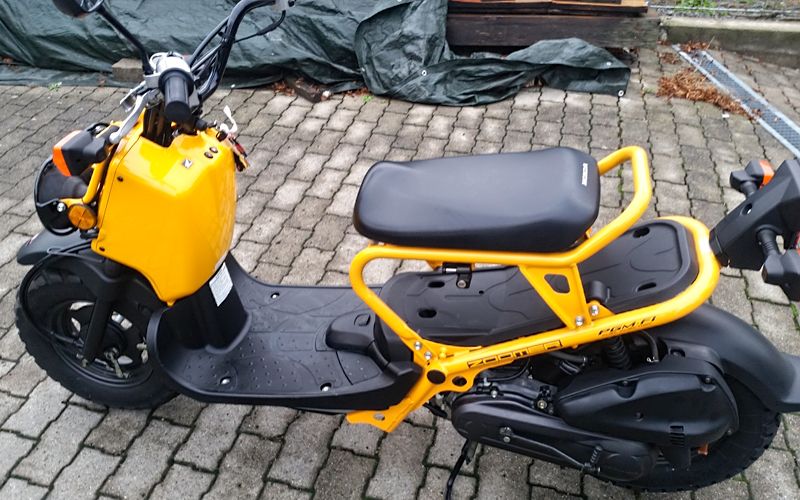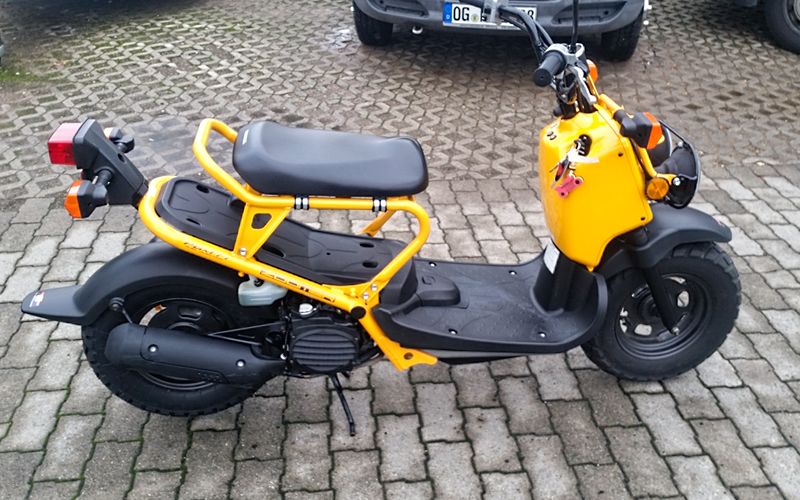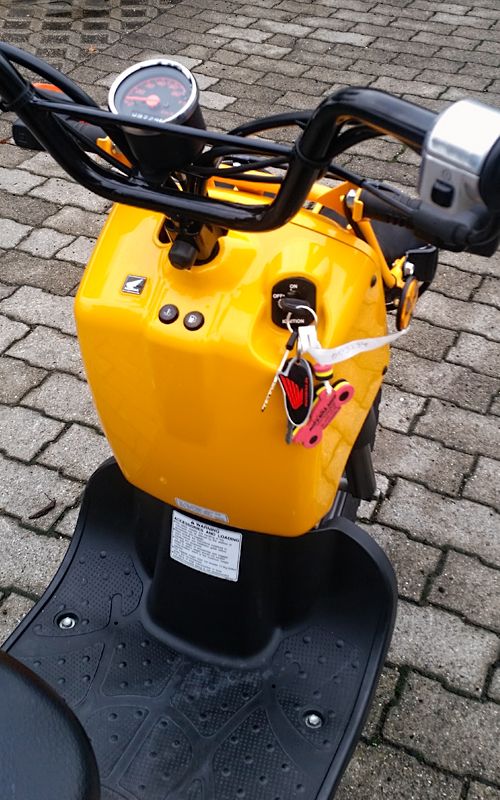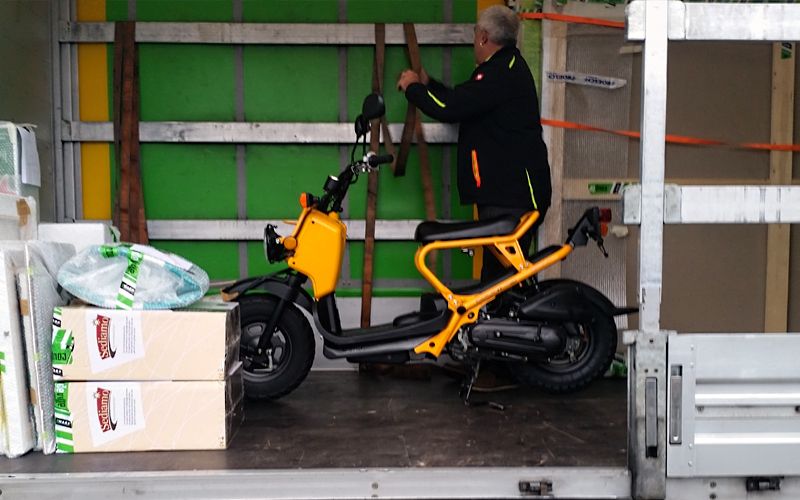 Now I'm waiting for Sickspeed ultra low frame (need to respray in Y180 I guess), bunch of black PSWRD JDM washers and black foot pegs, black Kore Mega MTB Riser Bar and Deity Components Fantom Stem.
Later I'll work on removing plastics, fuel tank cover, CNC black grips, R6 brake light,... Low and slow build! :)
But more important. I have to find bunch of TUV/ABE papers... Ufff!

TNX!!!